Jean Seville Suffield
Doctor of Natural Medicine
Helping you channel your full potential
Hi, I'm Dr. Jean offering you step-by-step programs helping you integrate your B.R.A.I.N. to reconnect and re-energize your body, mind, and spirit – a transformational breakthrough like you have never experienced before.
My Story
I have been in the education field for most of my career, have taught all grade levels, worked in administration as Vice-Principal, Principal, Director of Instructional and Student Services, as Director General and Assistant Director General and on projects for the Ministry of Education. My early experience in business & educational Leadership has offered me a global view of systems. As a former [Superintendents' Association] President of Directors General in Québec, I have had extensive experience working with several school districts. I have been involved with training in other parts of Canada, the United States, Ireland, Australia, Bogotá – Colombia, Korea, Macedonia, Belarus, Ukraine, Singapore, South Africa, The Kingdom of Bahrain, The Kingdom of Saudi Arabia, Kuwait, Egypt, India, the Philippines, Morocco, Malaysia, mainland China, and Japan.
Mission, Values, & Beliefs
MISSION
The mission of ©Choice-Makers/Option-Choix, an internationally recognized organization, is to energize, innovate, and even rebuild organizations, families, and schools in profound and lasting ways to be sound in, body, mind, and spirit through ChoicePrograms™. How? Every moment of our lives leads to decisions. We can all make choices that either discourage or enrich our lives and the lives of others.
VALUES
Challenge
Honesty
Ongoing learning
Integrity
Choice
Excellence
BELIEFS
I believe in trust and fairness in building and maintaining relationships that honour culture, language, and the diversity this entails. I always want to be a better person by knowing 'you.'
Programs
ChoicePrograms™ offers you the tools needed to help you make purposeful choices that track progress and help YOU lead happier and healthier lives.
Quantum Coaching/B.R.A.I.N. System
Frequent Frequencies: Feedback / Insight Genius
Leadership in Business
Leadership in Education
Brain-Based Engagement Programs
Comprehensive Overview About Coaching How-To's [COACH]
Relationships & Choices/Glasser Intensive Training/Faculty Programs
MINDS: Moving Toward Genius/Glasser Quality School
Rochester School – 1st International Quality School Recognized by WG International
Get Happier Schools by Ivan Honey – Excellent addition to any Quality School​
My Approach
My instructional approach is highly practical and interactive to help individuals begin to integrate and personalize their learning through a wide variety of involvement activities and discussion sessions. Participants are encouraged to share their ideas during dialogue sessions, all of which are key learning tools to bring everyone to the highest level of knowledge possible.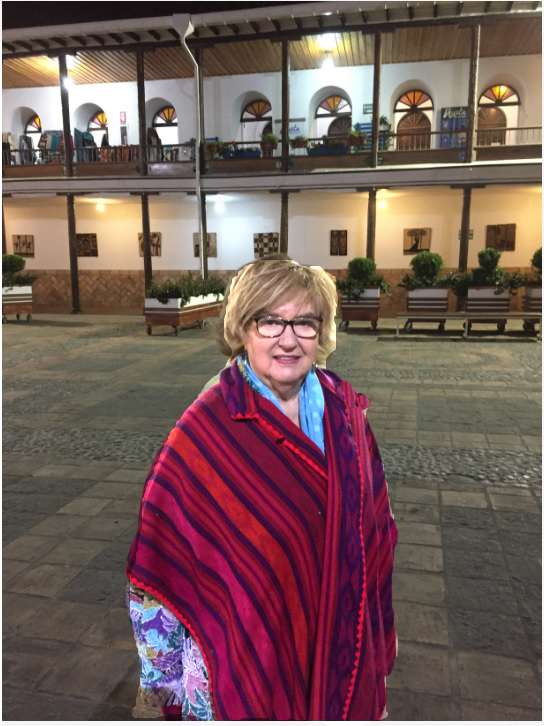 Published Articles
Blogs for Glasser Canada
Write-Ups and Edits for Glasser Canada
Articles for The Choice Theory® Journal
Articles forthe International Journal of Choice Theory® and Reality Therapy® 
Articles for The William Glasser Institute Newsletter
Newsletter Design and Delivery for The William Glasser Institute.
Newsletters for other organizations.
Grant submissions for Québec Schools through the Ministry of Education QC.
Preparation and publishing of materials through the Ministry of Education QC.
Special Needs Manual through the Richelieu Valley School Board, Otterburn Park, QC.
Study Skills through Richelieu Valley Regional High School, McMasterville, QC.
Grammar Manual for Middle School through the South Shore School Board, Saint-Lambert, QC
Major Publications by Jean Seville Suffield
Suffield, Jean Seville. (2014). Hot Tips for Teaching & Learning: Success for all- strategies and techniques!  Canada:  Choice-Makers.
Suffield, Jean Seville. (2013). The Efficacy of Stress Management through Quantum Biofeedback and the Conscious Intent of Quantum Medicine: Case Studies of Ménière's Disease. Dissertation. International Quantum University for Integrative Medicine. (September 15, 2013).

Suffield, Jean Seville. (2010). 20/20+ Leadership: Alternate models for enhancing self-evaluation and assessment!  Canada:  Choice-Makers.

Suffield, Jean Seville. (2012). A Role-Play Notebook: Questions that really make a difference! Third Edition. Canada: Choice-Makers.

Suffield, Jean Seville. (2008). 10 Steps to Dynamic Leadership: Practical models for immediate use!  Canada:  Choice-Makers.
Suffield, Jean Seville. (2006). "Bilingualism" The Praeger Handbook of Learning and the Brain. Sheryl Feinstein, Editor. Associate Professor, Augustana College – Sioux Falls, South Dakota U.S.A.
Suffield, Jean Seville. (2003). Action  .  .  .  take 1: Self-evaluation and the student-led conference. Second Edition. Canada: Choice-Makers. [No longer in print. Photocopy available at discounted rate]
Suffield, Jean Seville. (2003). Conflict resolution: Activities for classroom use – Creating a learning environment. Second Edition. Canada: Choice-Makers. [No longer in print. Photocopy available at discounted rate]
Suffield, Jean, & Richard Coutu. (1996). The philosophers' circle. Revised Edition. Canada: Seville Consultants.
Suffield, Jean. (1982). Masque as Rôle. Thesis. Concordia University (1982).
Don't Wait Any Longer. Start Make Purposeful Choices for Life!